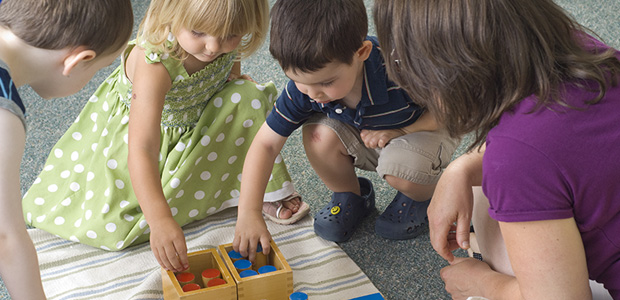 Preschool Education for 3-4 year olds
Our preschool program is designed to encourage children to explore, make friends and develop self-confidence. The program is strategically aligned with the Ohio Department of Education's Early Learning Content Standards, which provide a benchmark of the skills children should master during their preschool years. This program is offered on Tuesday/Thursdays or Monday/Wednesday/Friday. Parents may choose between a morning (9-11:30) or afternoon (12:30-3) session.
Our curriculum is targeted toward three and four year olds and is taught in a Christian atmosphere, emphasizing the following:
Motor Skill Development
Social/Emotional Development
Language
Math
Science
Our specialized curriculum encourages learning through play—with our dedicated teachers guiding your child in both group and individual settings.
Specific goals for your child's first year of preschool at Hosanna Lutheran Childhood Center include:
To become more independent
To gain a greater sense of self confidence
To learn proper manners and voices to communicate
To practice sympathy and empathy
To discover God and his love for us
To express themselves through art, music, language and dance
To explore life skills, science, language, love of others and the world around them
* Please note that children must be at least three years of age and fully potty trained to attend Hosanna Lutheran Childhood Center.